We believe that a return to ancestral practices will be key in supporting the transformation of our communities.
We also recognize that frequently, Sacred Earth Medicine ceremonies are inaccessible for many BIPOC due to price. We are committed to breaking down existent barriers so that more BIPOC have the opportunity to do the deep, intergenerational healing work that will liberate us all. 
We are collecting funds and committing a portion of all our profits to the growth of this ceremonial fund, while empowering practitioners to hold space with diverse groups through an anti-oppressive and BIPOC centered lens.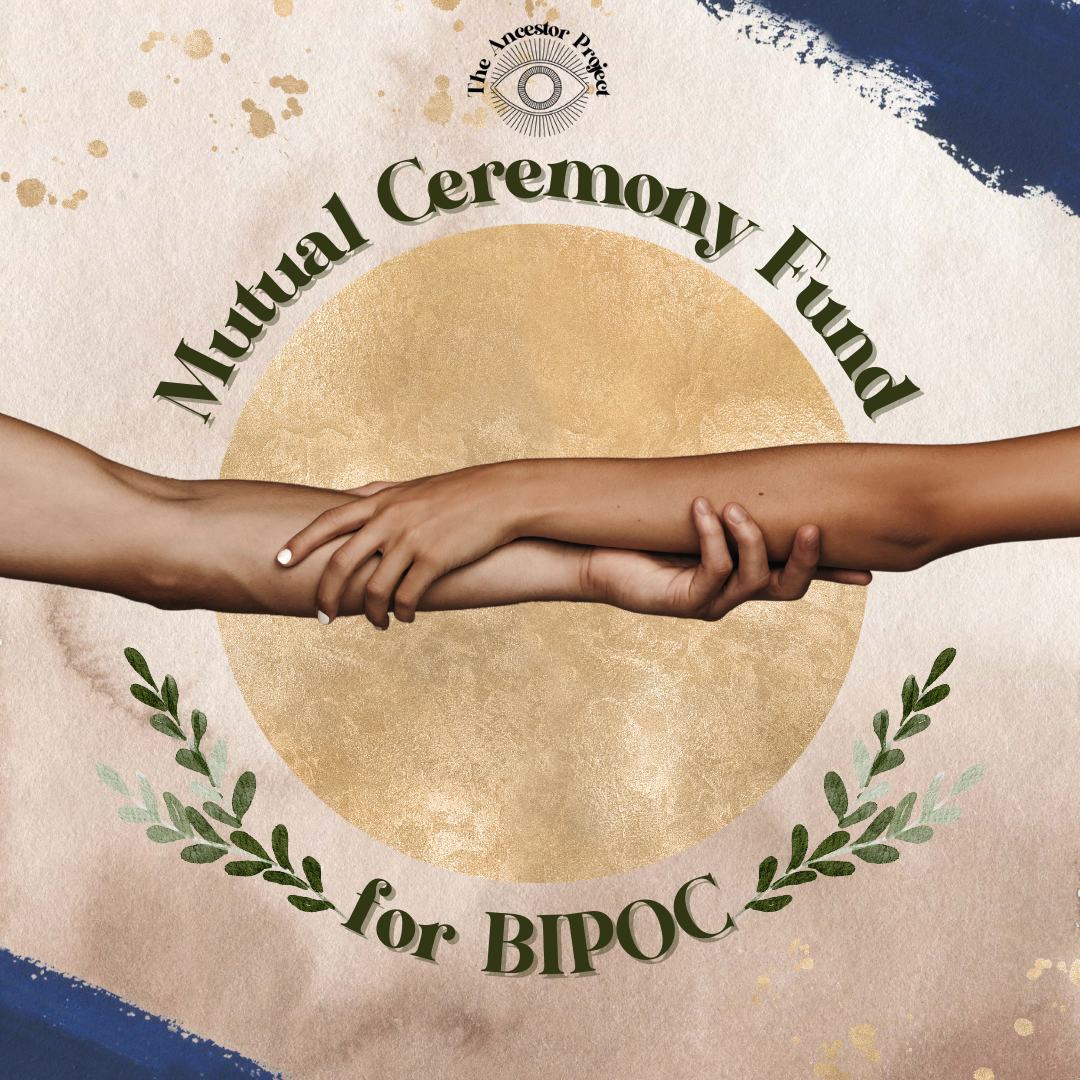 Collective Liberation Begins With Our Personal Practice
Join The Ancestor Project in monthly digital learning and integration circles that supports radical self-transformation while supporting our mutual ceremony fund in the name of collective liberation.
In these monthly sessions, we will explore ways space holders and practitioners perpetuate systems of harm in group ceremony, while providing tools for radical growth through an anti-oppressive lens. 
Our Values:
Personal integrity defines our culture
Open communication leads to compassion
Compassion is the antidote to judgement
Self-awareness is the foundation for change 
Wellness requires a holonic approach
Knowledge is meant to be shared with reverence and respect
Every being adds unique value to our world
Seek to understand, before being understood
Example Curriculum
Available in days

days after you enroll

Welcome to our digital portal!
Available in days

days after you enroll

Monthly Circle Access
Available in days

days after you enroll

Discussion Topic Recordings
Included in Membership: Psychedelic Anti-Racism: The Workbook
This workbook was designed to support you on your path to becoming an anti-racist. Adapted from our popular series of the same name, this workbook will provide the framework and challenging questions needed to dive deep into your personal and collective liberation work.
What's included?
definitions of common anti-racist terminology to provide a framework for your learning.
action steps to combat racism.
ways to reconnect with your ancestral lineage as a means of resisting appropriation.
steps to building an ancestor altar.
journal and meditation prompts to confront your bias and uncover your role in the anti-racist movement.